As a former chef, Matt Martinez's love for creativity and service to others is at his core. In 2007, he left the culinary industry to be his own boss. Sticking with his passion for creativity, he started working with ornamental metals and designing unique fencing and panels in the Dallas area. In doing so, he found a niche in north Texas for high-end custom fence and gate projects.
More than 14 years ago, Matt started Azul Gates, now called AGF Custom Metal Concepts. Matt and the team at AGF design custom gates, fences, doors, pergolas, and specialty products for customers in the luxury market — from the unknown to the well-known.
Much like his days as a chef, Matt doesn't follow a recipe. As a self-taught carpenter and welder, Matt creates unique designs that meet his client's thirst for distinction. Collaboration is key to his designs and part of his 'service others' belief that means a great deal to him.
"Our clients call us and want to collaborate, and it may take an hour or longer, and, in some cases, it can take a whole year to collaborate and to create the piece," said Matt.
True to his artisan roots, Matt, and his team of nine all have equal input. "There are some things I may miss in the design process, and my team will provide input. I always try to inspire and encourage creativity. I want my team to be passionate about what they do because when you love what you do, it's no longer just a job," Matt added.
The AGF team takes pride in their work, and Matt personally oversees all projects to ensure his customers are delighted with the final product.
The team's hard work has paid off. In 2018, AGF was named the American Fence Association PRO Award winner for Access Control – Residential for creating and installing unique fence projects for the year. The company was also featured in local Dallas-area lifestyle magazines.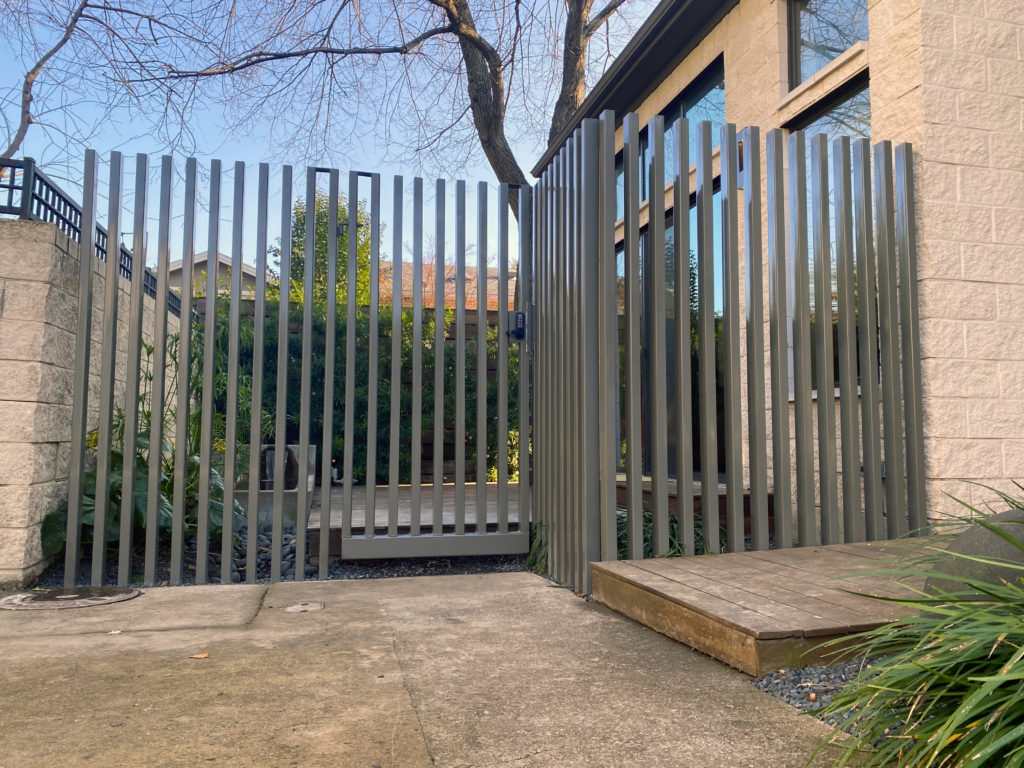 When it comes to securing AGF's unique gate and fence designs, Matt chooses the LockeyUSA brand, most commonly using the 2835 Lever for an easy keyless entry.
"LockeyUSA has different set-ups for our custom projects, which gives us options — hook bolts, slim locks, double sided locks, locks with passage — depending on each unique project," said Matt.
From his days in the kitchen, Matt knows a thing or two about picking the right ingredients. Now, he uses those skills to serve up the perfect custom fence and gate.
"My clients know that we are not the cheapest, but we'll bring the best, and that includes LockeyUSA locks," added Matt.
LockeyUSA, the proverbial cherry on top of AGF's custom creations.