At LockeyUSA, we make it our mission to save you time and money by offering easy to install, simple gate security solutions. View some of our innovative products below that do not require welding, reduce time in the field, and make it easier than ever to provide gate security to your customers.
---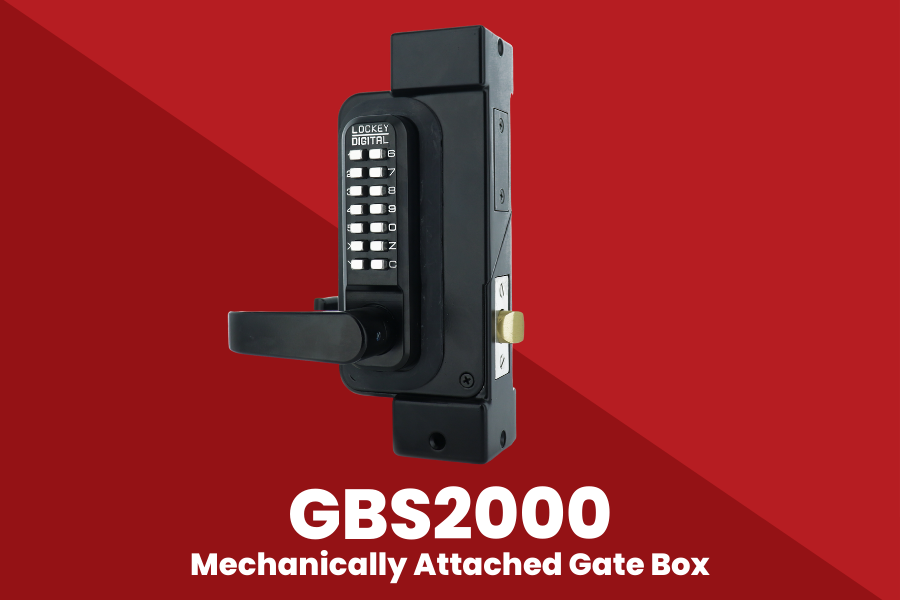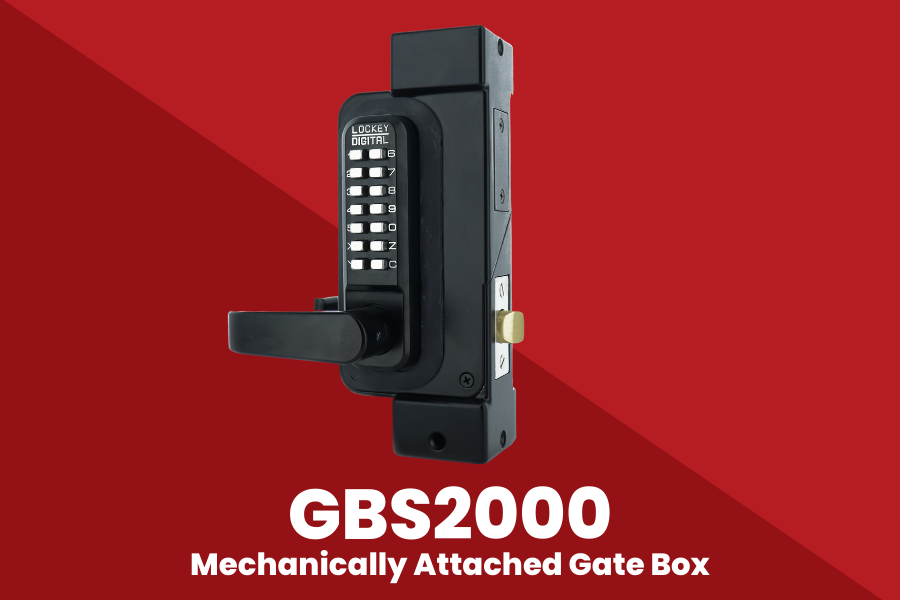 The new GBS2000 Mechanically Attached Gate Box makes it easy to install a LockeyUSA mechanical keyless lock on a gate. Reversible for left- and right-hand gates, the GBS2000 bolts onto 2-inch square gate frames and requires no welding but, rather, cutting the frame. The GBS2000 is compatible with the 2835 Mechanical Keyless Lever Lock and 2830 Mechanical Keyless Knob Lock, both single and double combination. The GBS2000 is made of cast aluminum and is powder-coated black, so it comes with a finished look and eliminates the extra step of painting or powder-coating a gate box. Check out the GBS2000 Product Page or read the GBS2000 new product blog post to see the installation video and learn more.
---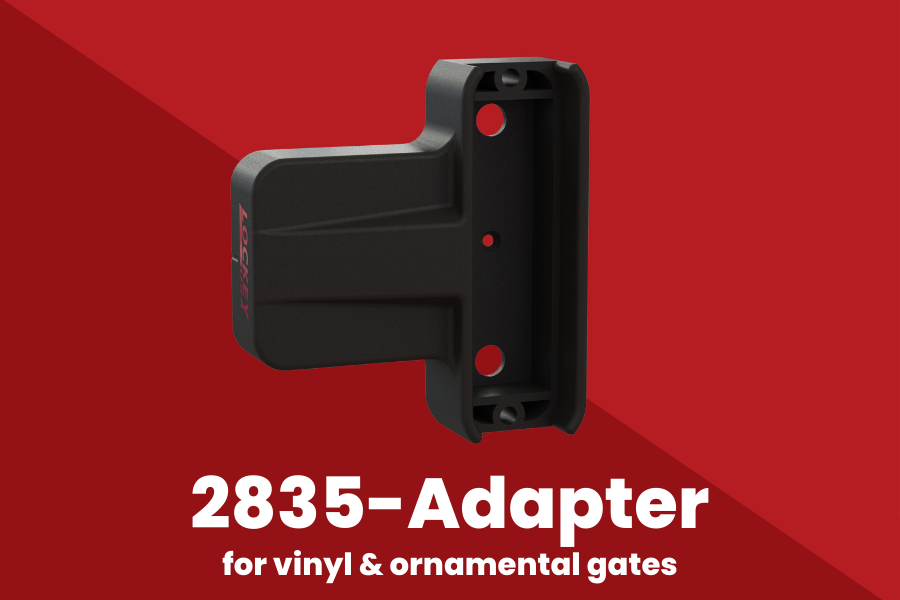 The patented 2835-Adapter for vinyl and ornamental brings the security and convenience of the 2835 Mechanical Keyless Lock to gates, without the need for a gate box or welding. The 2835-Adapter installs on gates ranging from 1.75" to 5" thick without the need for an extension kit and accommodates gate gaps from .4" up to 1.5" wide. The 2835-Adapter features reversible handing and is weather resistant. What used to be an hours-long installation can be done in minutes with the 2835-Adapter for Vinyl and Ornamental Gates. Learn more when you read the 2835-Adapter blog post or view the product page.
---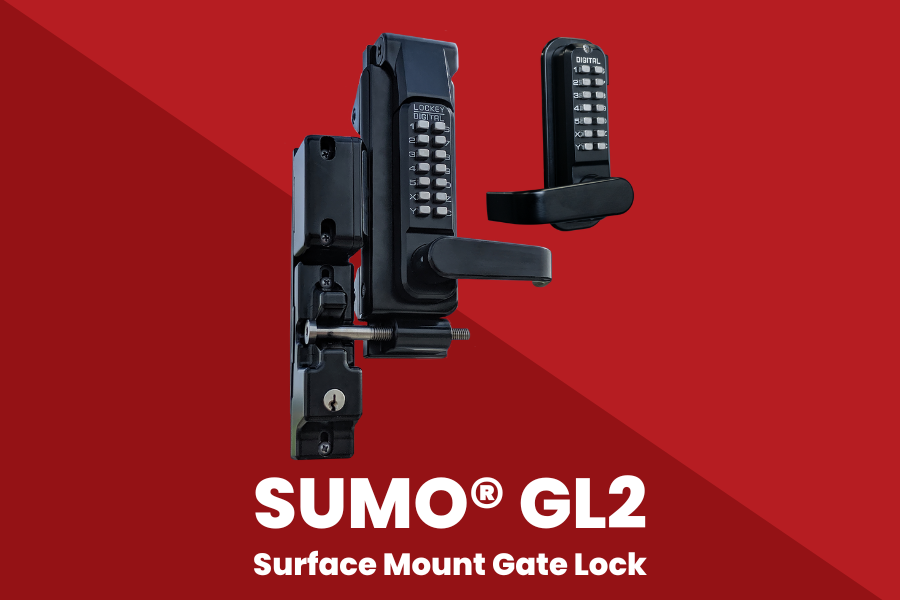 Surface mounted and equipped with a key lockout function, the SUMO GL2 prevents after-hours code access, making it the perfect solution for securing pools and private beaches. Using the keyed cylinder lockout function, staff can lock the gate with the key and render the keypad inoperable. No welding is needed for installation as the lock housing secures to your existing gate with the included mounting kit. Weather-resistant and built from zinc-plated steel, this lock will function in any situation where reliable security is needed. The SUMO GL2 is ideal for ornamental, aluminum, vinyl, and wood gates. The SUMO GL2 also installs on chain link gates with the SUMO GL2LINX Adapter, sold separately.
---
When you choose LockeyUSA simple gate security solutions, you're also choosing our industry-leading support and service. Reach out to our team with any questions– we're happy to help!