After more than 22 years of creating outstanding architectural metalwork for his customers, Randy LeBlanc, owner of Metal Head Inc., learned he can still be surprised and humbled.
This year, Randy received the highest honor of his career—winning the National Ornamental and Miscellaneous Metals Association (NOMMA) Mitch Heitler Award for Excellence. He also won the People's Choice Award and Gold in the 2022 Ernest Wiemann Top Job Competition for forged railings.
"The railing is all-new metalwork installed in a French chateau-style reproduction home in my hometown of Lafayette, Louisiana," said Randy. A full story of the project is featured in the March/April issue of Metal Fabricator and dons the magazine's cover.
The peer-judged top job contest includes 17 categories and showcases the work of skilled craftsmen worldwide. Of the award, Randy said, "It is a lifetime milestone for me, and I'm surprised, humbled, and honored by my peers."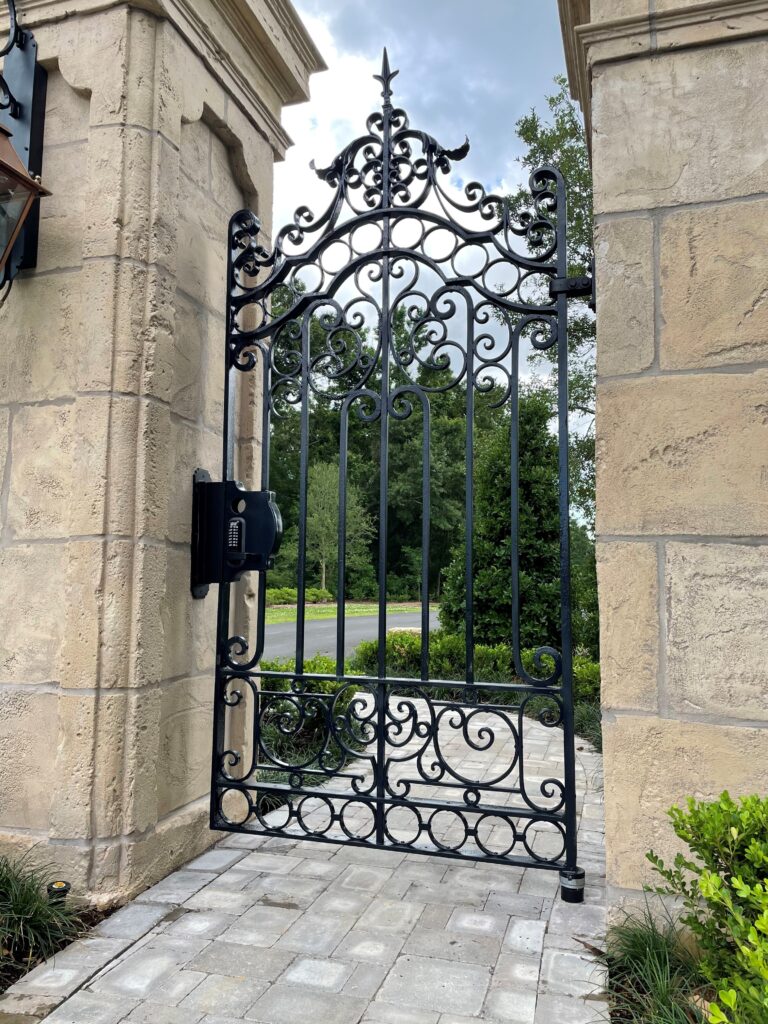 Valuing Functionality & Durability
Honor, integrity, loyalty, and humility have been pillars of Randy's success. Before founding Metal Head Inc., Randy served our country in the National Guard for six years.
A native of south Louisiana, Randy's background is in sculpture and design. "Restorations are historically important to this area, although many are not architecturally accurate," added Randy. "My customers value simplicity, functionality, and durability over originality." It allows Randy to create a historical piece using today's modern techniques.
Metal Head Inc. has an expansive portfolio beyond railings—incredible balconies, fences, pedestrian gates, driveway gates, and miscellaneous architectural metalwork.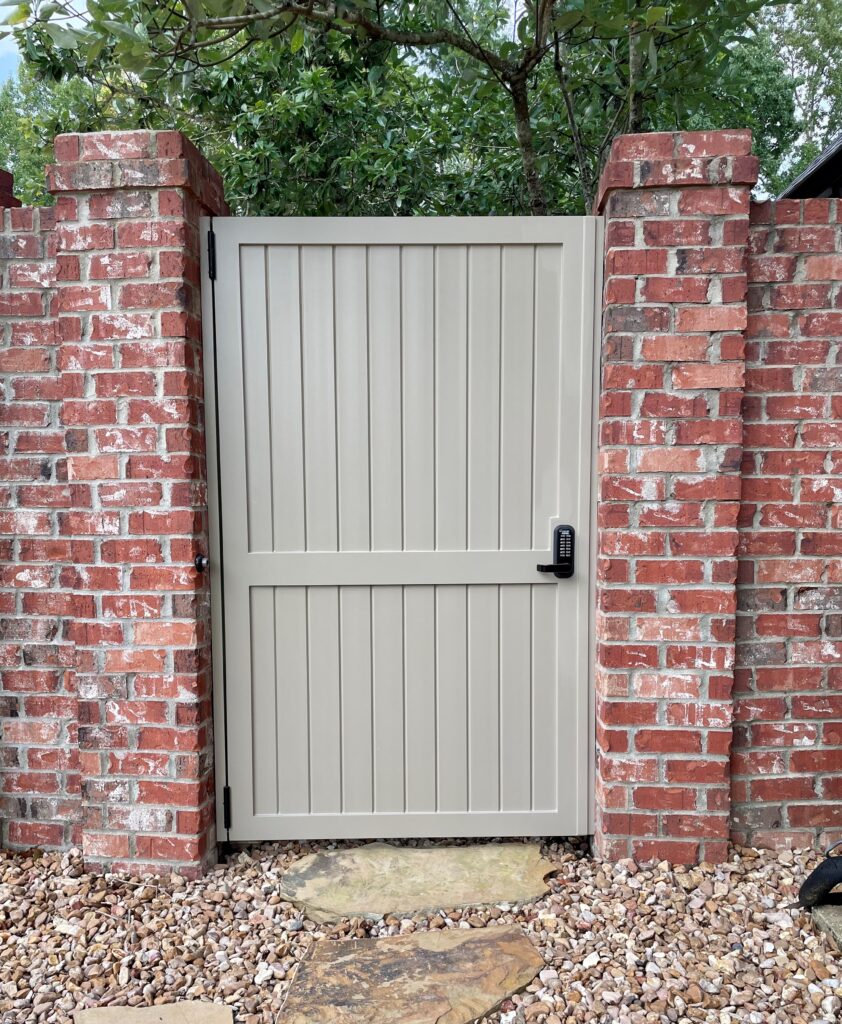 Selecting Superior Products
"Most of my clients know what they want," said Randy. "They've had exterior wood gates, and they've repaired and modified them several times. They're now looking for more durable and low maintenance like aluminum gates and doors, and LockeyUSA is an obvious lock choice."
Randy chooses his hardware and uses what he puts in his customer's projects, knowing its superior materials and functions properly. He chose LockeyUSA because it ticks all the boxes. "It's a natural choice for me, and there are no callbacks," he said.
"I like uniformity and standards, and I like the consistency that I know what I will get. I don't want to reinvent the wheel, so once I know it works, I will be a loyal customer."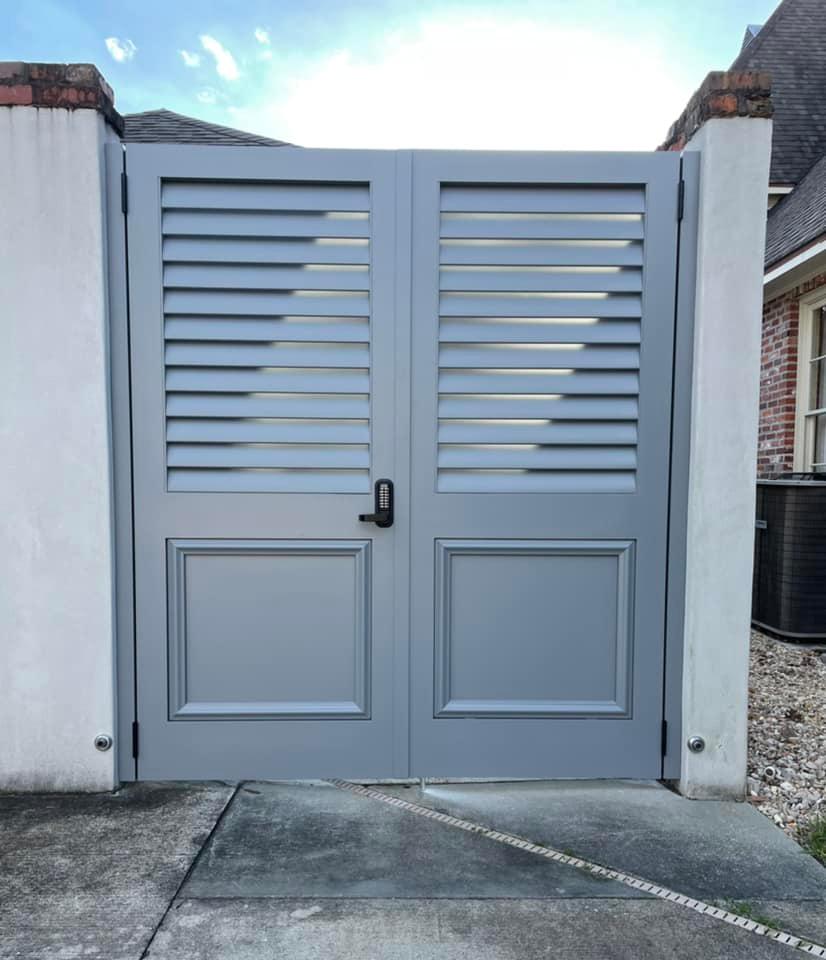 See More From Metal Head Inc.
LockeyUSA locks are installed on several of Metal Head's projects, and most of those projects have been published on the company's Instagram page. "The install is super-efficient, and LockeyUSA products are well packaged."
With the highest accolades in his profession, Randy notes that all his work wouldn't come to fruition without his other half. "I'm the talent, but nothing works without my admin, my wife," said Randy.
To see more projects and learn more about the amazing work of Metal Head Inc., visit their website.