Protecting electric vehicle charging stations
The race to electrify transportation is a hot topic. With more than 2,000 supercharging stations globally and half of those located across the United States, the world's largest private electric vehicle company, Tesla, and upcoming innovators like Rivian, and other public organizations like Electrify America and EVgo are leading the charge.
The largest private branded supercharging stations are strategically located, mostly in remote areas, and based on the internal trip planner that calculates routes. As more mainstream automakers expand options for electric vehicles, the need for more accessible supercharging stations will drive location expansion. Walmart and other national retail markets with centralized locations and large parking facilities have completed or announced plans to include supercharging stations at key locations.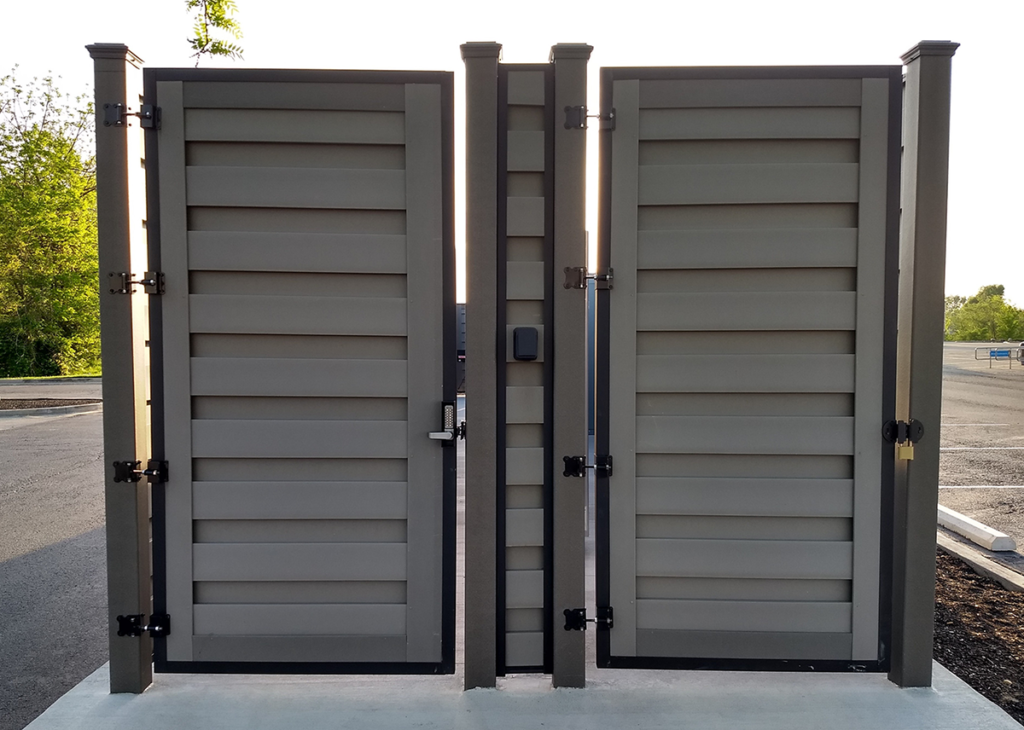 Building a supercharging station takes more than just the supercharger. In some cases, supercharging stations have a footprint smaller than your average gas station, but they still require the appropriate infrastructure to secure and protect the charging equipment.
Protecting supercharging equipment while maintaining secure access for maintenance crews is vital. So, while customers charge their vehicles, the expensive equipment is hidden inside an enclosed area. The area, typically surrounded by an 8-foot-tall fence, is virtually unscalable and includes hardware that offers easy access and maximum security.
Trex Company manufactures composite vertical fence panels (8-foot) that provide the opacity needed for many of the supercharging stations. The interlocking system Trex Fencing offers mean there are no gaps for a seamless, fully private and secure enclosure.
Trex Fencing – FDS partners with LockeyUSA for complete perimeter security. Keyless locks provide protection, convenience, and ease of entry while holding up against long-term wear. LockeyUSA provides panic bars that are installed on the interior of the enclosures for safe and easy egress.
"Configurations for supercharging station enclosures may vary, but we use the same LockeyUSA hardware with our Trex Fencing products together,"
said Edmund Rose, business development manager at
Trex Fencing – FDS Distributors.
As the supercharging station network grows, electric vehicles should never be more than a full charge away from the next supercharging station. Consumers can rest assured that the station will be secure and ready to provide the charge their vehicle needs to make it to the next destination.